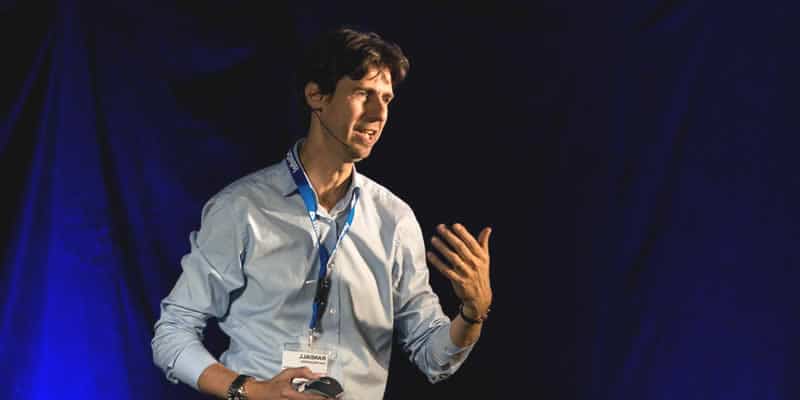 Ik ben geboren in een familie van ingenieurs en ondernemers. Mijn fascinatie voor technologie is eeuwig. Ik heb mijn ervaring met disruptive business modellen opgedaan als marketing manager van Autotrack en Independer.nl. In die startups leerde ik hoe je samen met anderen technologie kan gebruiken om een hele bedrijfstak binnen drie jaar totaal te ontwrichten. 
Met de oprichting van het platform Robots.nu in 2009 kreeg technologie nog meer plek in mijn werk. Vanuit het onderwerp robots was de link met de exponentiële groei van technologie snel gemaakt. Ik zag toen in dat we op dit moment in de meest bijzondere tijd ooit leven.
Ik ben mede-oprichter van www.robotxperienc.com, www.robots.nu, www.robotzorg.nl, www.robotverhuur.nl. Ik ben jarenlang als gastdocent verbonden aan geweest aan Nyenrode Business Universiteit waar ik aan het Executive MBA managers inspireerde om na te denken over de gevolgen van technologische ontwikkelingen voor hun klanten en dus hun eigen bedrijf. Als adviseur van de Telders Stichting zit ik in een commissie die een boek schrijft over de toekomst van werkgelegenheid. 
Reviews Randall
Voor reviews van recente keynotes van Randall kijkt u op de review pagina. 
Internationaal keynote spreker
Randall is een 'disruptive technology strategist' voor uw keynotes en specifieke workshops. Dagvoorzitter voor innovatiedagen en congressen. Bent u op zoek naar een enthousiaste keynote spreker voor uw event? Bel Randall op +31 6 29 604 036 of mail op randall@robotxperience.com. Of laat uw gegevens achter middels het onderstaande contactformulier.